Message from the Chairman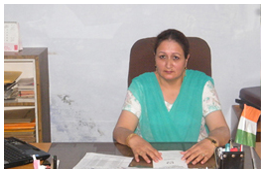 SKSS International Public School was established in April 2002 in memory of youngest martyrdom Kartar Singh Sarabha. A Charitable Trust named Human and Educational development Council was founded to establish and run the School. All Trustees showed their faith in me and entrusted the responsibility of Chairperson on my solders.
SKSS stands for Shaheed Kartar Singh Sarabha who was born in 1896 at village Sarabha. He passed his matriculation from Orissa and for higher education shifted to USA in 1912 AD. There he joined Berkeley University California. On 21st April 1913, all Indians living abroad assembled and formed Gadar Party to work for freedom of India. Kartar Singh joined the party and worked in publication of its Newspaper. Although he has passion for education but for freedom of the Country Kartar Singh back home by leaving USA . He was hanged in Lahore jail on 16th November 1915 when he was only of 18 years. To keep his memory alive the SKSS International Public School was established where we work hard to uplift the rural education.
One must have passion for education and faith. The development of Country is possible if our youth is educated. Education alone can open opportunities of enlightenment and can generate mankind and transform the Society. I believe "you would achieve more if you don`t mind who gets the credit" and "Change your thoughts and you change the world"
After a long gap a single rural school sent many rural students in Medical / engineering/ professional college. The biggest asset of SKSS International Public School is to serve the mankind with noble feeling of service with emphasis on quality education in rural children to continue to grow in 21st Century
Thought for the day :
Education is the most powerful weapon which you can use to change the world.